Discover: Grammy-nominated Beau Vallis | Mixing And Mastering Services Online
Today we are going to discover the  Mixing And Mastering Services Online by the Grammy-nominated:
Born and raised in the New York/ New Jersey area and surrounded by the arts and entertainment industry his entire life, BEAU VALLIS is burning his own path as a successful artist, songwriter, producer and engineer.
He has been fortunate to work with and catch the attention and respect of artists and producers including Kelly Rowland, Pharrell, Beyoncé, super producer ~ T Minus,  Grammy award winning writer~ Robert EST Waller, Sean Paul, Nina Sky to name a few. 
BEAU'S focus and instincts (along with his training) has given him an edge.  Beau has produced, written, and engineered records that have reached over 5 million sales worldwide, also leading to his first Grammy Nomination on the Pharrell Williams "G.I.R.L" Album for "Album of the Year 2014" and "Best Urban Contemporary Album 2014".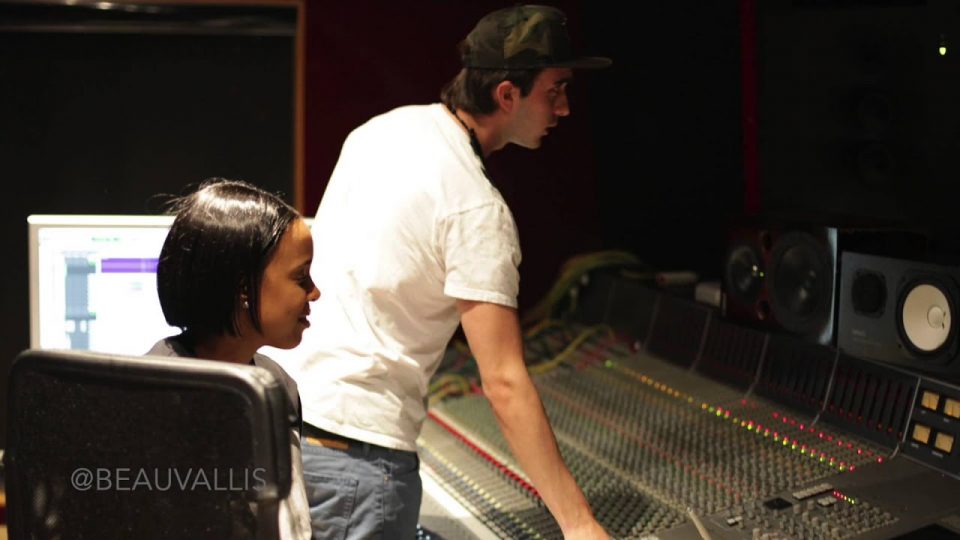 He offers three different mixing and mastering packages.
The first package is the Gold Package; for $25 he will produce a high-quality mix up to 4 stems along with free mastering; you will also be allowed up to three revisions if you want more work done on your song.
The next available package is the Platinum Package for $50, up tp 10 Stems, plus the use of a Tape Machine.
The last package is the Diamond for $195, with unlimited Stems and all his add-ons (except melodyne).
WHAT HE NEEDS:
Audio tracks/stems in any of these formats: WAV/AIFF/MP3
Export & send your audio tracks dry, no compression, fx, etc
I accept PRO TOOLS sessions 
Quality recordings (the better, the better the mix)
I can Auto-Tune, Pitch or time Correct
Will mix/master most any genre & style
Delivered within 3 days (unless 1-day service is ordered)
---
Q&A
What can I expect when working with you?
I would hope that my resume and reviews would speak for themselves. I will ALWAYS give my best effort on your music.
When I take on a gig, it becomes my "baby" as well.
You can expect exceptional communication and superb customer service. I work 24/7 and will always be around for YOU.
---
Do you offer sample mixes?
Of course! If you do not feel comfortable doing a gig just yet, I am more then happy to do a sample mix for you to see how your song will sound!
---
How long do you save files, after the gig is completed?
I save files for 3 days after completion. I allow any changes that you may need during those 3 days. After 3 days, the files will be deleted off of my drives. I DO OFFER a ONE YEAR file saving add-on. If you choose that option and have a revision within the year, it is a $20 reopen fee of the gig.
---
What add-ons do you recommend?
My highest rated add on is the "High-End Plugin Package" and the "Melodyne Package". You can't go wrong with these
---
Do you clean up the breaths in vocals?
I do not delete breaths, mouth noises, clicks, pops, saliva, etc. in vocals. That must be done prior to sending in the files 🙂
---
What genre's do you specialize in?
I do HIP HOP, R&B, RAP, JAZZ, ROCK, POP (URBAN), CHILL, MOVIE SCORES, ACOUSTIC, INSTRUMENTALS. Area's where I may not fit best are EDM, DUBSTEP, HOUSE.
---
Do you offer any other services?
Yes. I can make custom production, and I can also add vocals on to your song to give it the finishing touch it needs.
---
Do you do STEM MASTERING?
I do not. I master full mixed files (the mix that you approve prior) at -6db and under 4:20 seconds
---
I see that you have stem limits. Can I combine stems to fit into the limit?
Unfortunately, I do not allow combined stems or incomplete stems. I take extreme attention and care to my mixes, and I would hope that you would want the same in return on your song!
Having each element separated allows for the best possible outcome. 1 sound=1 stem 🙂
*1 gig at a time per client
---
Discover also: Tips & Tricks : The importance of a website for a musician.
---