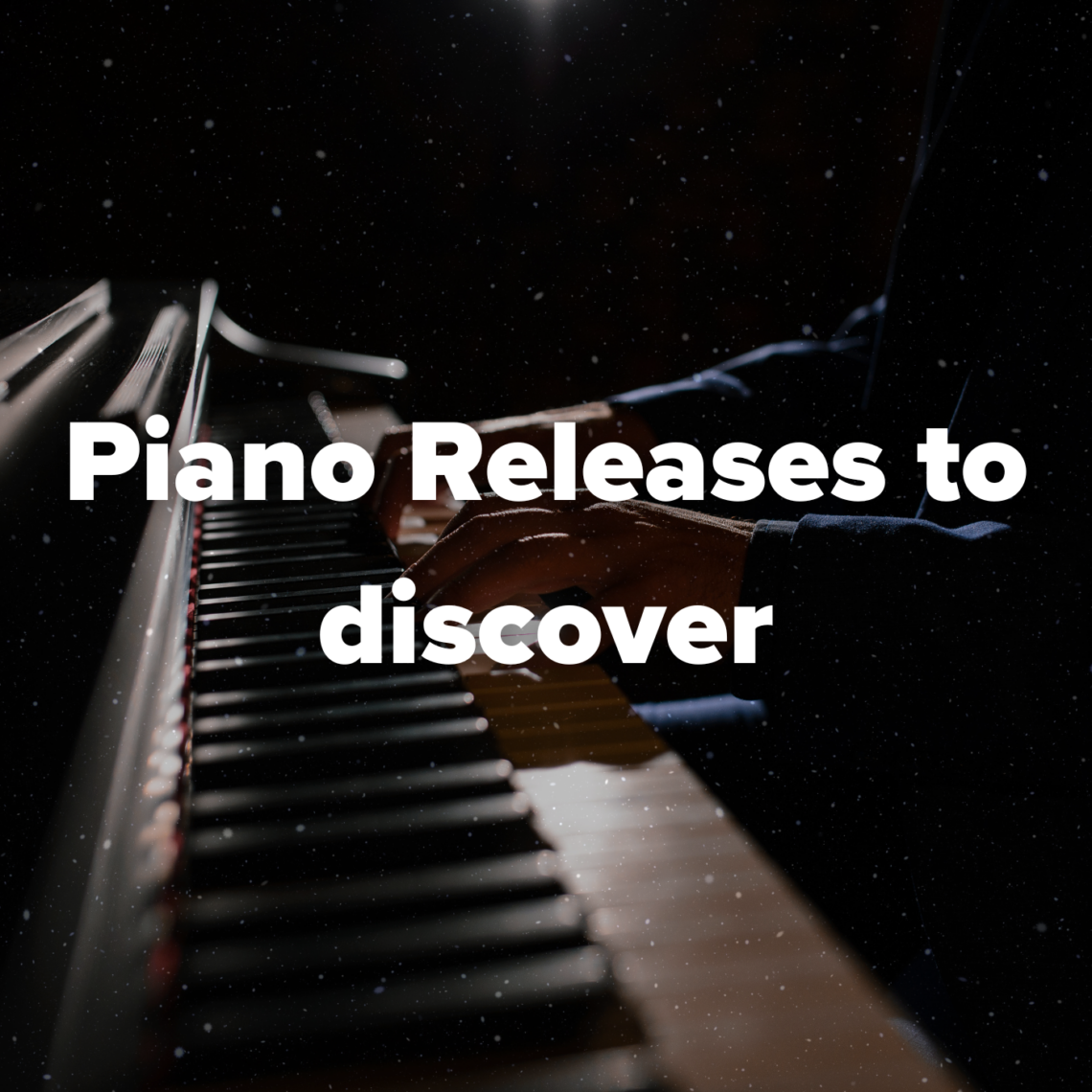 Piano Releases to discover
Would like to introduce this week some new piano releases to fall in love with. 
Eight artists from several parts of the world. 
Carlos Maya, Melissa Galosi, Carlo Matti, Collettivo Armonico, Erjos, Maya Sand, Hjördís and Improline. 
MMXXII by Carlos Maya is about the human spirit and its strength in the midst of adversity. The piano is used as a tool to express emotions and connect with the audience. The minimalist style allows the listener to focus on the message without being overwhelmed.
The melody is light and airy, with a calming feeling. The chord accompaniment is modern and upbeat, providing a pleasant contrast to the melody. Together, the melody and accompaniment create a relaxing, positive piece of music that would be perfect for background ambiance or relaxation.
The talented Italian pianist and composer Melissa Galosi performs two wonderful classical compositions by the Italian composer of the Neapolitan school and of the Classical period Domenico Cimarosa. After every Cimarosa composition, you can enjoy Melissa's transposition with her own feelings and contemporary style.
Domenico Cimarosa was born in 1749 in Italy. He was a master of the classical style, and his compositions are still loved and enjoyed by listeners today. His work is characterized by elegance, grace, and beauty, and his music is sure to touch the heart of anyone who hears it.
The Icelandic pianist and composer Hjördís has a beautiful solo EP out called Mellow Pianoforte. It's a modern classical album with jazzy touches, and it's perfect for chill-out moments. The melodies are captivating and calming, making it the perfect album to relax to.
The Inner Light is an alluring new EP by Maya Sand. The three solo piano pieces that comprise this collection were all recorded in a single day in February 2022.
This intimate and emotive music is the perfect backdrop for quiet reflection and soul-searching.
Whether you're looking to relax after a long day or simply seeking some peace and solace, Maya's music will transport you to a place of tranquility and stillness.
Maya says "The Inner Light is inspired by my personal journey of self-discovery and growth. These pieces were written during a time when I was exploring the power of mindfulness and self-compassion, and how they can help us connect with our inner light and find peace within ourselves."
Inner Light came up with piano sheets for anyone who want's to perform Maya's tunes. 
This hauntingly beautiful composition is the perfect backdrop for a romantic evening.
The ethereal quality of the music is calming and peaceful, evoking a feeling of love and warmth. It is the perfect way to relax and enjoy the moment.
Love is the light that guides us through the dark times and it's always there to keep us safe and warm. Whenever we're feeling lost and alone. Love is the one thing that we can rely on. There's nothing that love can't overcome. It brings hope when all seems bleak and goneIf we only open up our hearts and minds. We'll find that love is always waiting there.
Improline is a composer who specializes in creating beautiful and relaxing piano music. His compositions are perfect for reading, relaxation, and meditation.
His music is often performed on a grand piano. This gives his pieces a lush and full sound that is truly breathtaking.
When you listen to Improline's music, you feel a sense of longing and sadness. It's as if his music has the ability to touch the soul and transport the listener to another place. His pieces are hauntingly beautiful and always leave me wanting more.
Improline's music can be classified as neo-classical/romantic. It is often quite melancholic and evocative, invoking a feeling of longing or nostalgia.