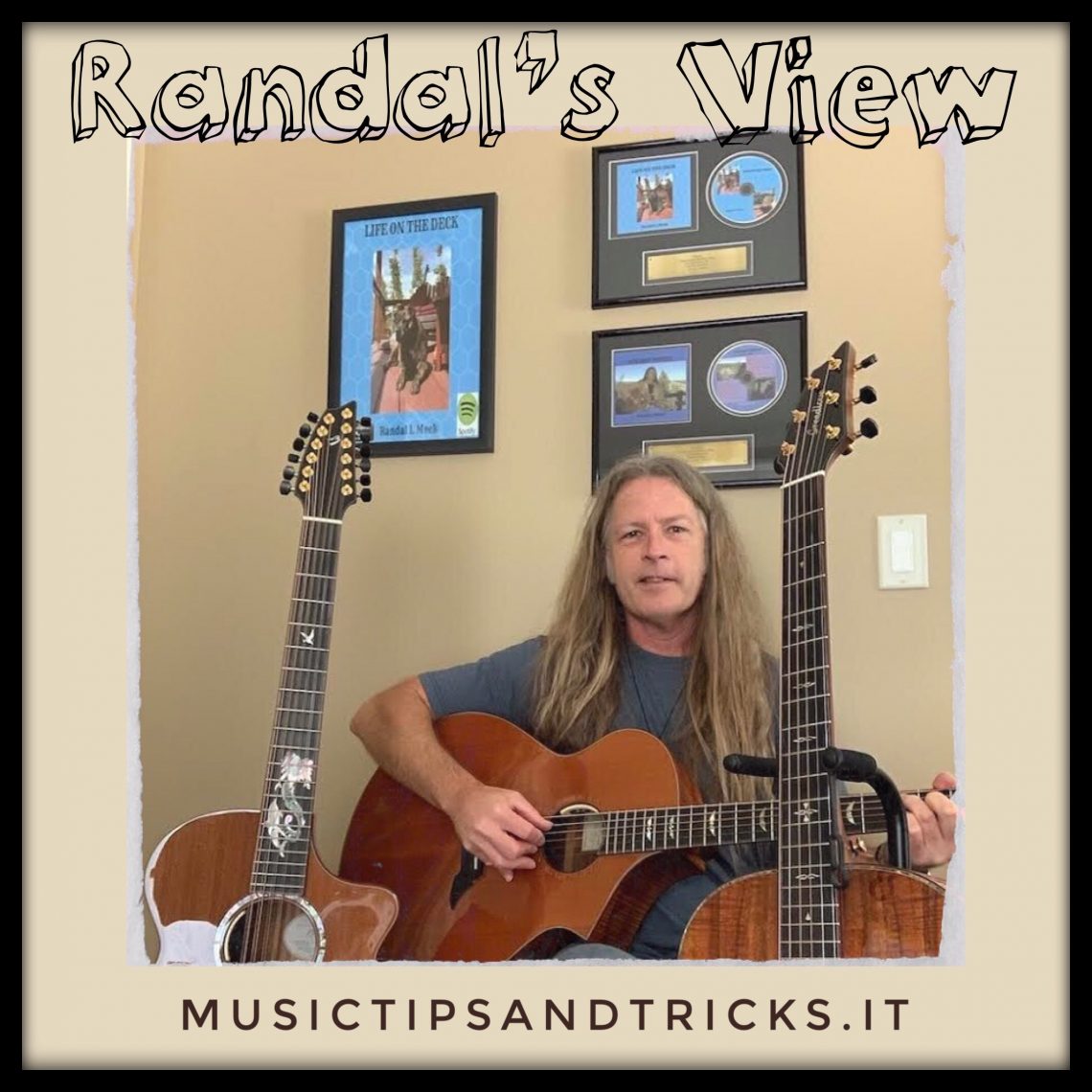 Randal's View: Explanation
In today's world, many of us are feeling more and more powerless over what goes on in the world.
But in the music world, for the first time in history, you are more powerful than ever and have the direct ability (without having to buy expensive concert tickets) to easily determine what music you hear, and how successful your favorite artists become.
This is possible through Spotify!

You hear artists all the time ask you to "Follow" them: why? This is not just a "vanity" plea by the artist, "Following" them on Spotify directly affects their credibility as an artist, the exposure of their music, and their ability to continue creating the music you love.
No big record companies determining whether your favorite artists succeed:
Wow! How does this happen?

When you "Follow" an artist or a Playlist on Spotify that artist or Playlist gains credibility and exposure and ends up being played more often.
When your favorite artist's music is played/streamed more often, they make more money and can continue to make great music. So in today's world YOU, not some big record label, determines who succeeds!
That gives you incredible power in the music world, and all you have to do is "Follow" and play/stream your favorite artists and playlists on Spotify.

This allows YOU to hear the music of phenomenal artists that 10 years ago you would have never heard of because they were just sitting at home creating and playing their incredible music.

For instance unless you are really into instrumental fingerstyle guitar, you may have never heard of the artists that I have featured for the rest of the week at the top of my Spotify "Acoustic Guitar Magic" Playlist.
If you want to hear some incredible guitar please go to Spotify and listen to my playlist "Acoustic Guitar Magic". Today I have four artists you may have never heard of at the top of the Playlist.
Each of them is a phenomenal musician.
Please give each of them a listen and "Follow" them and their music.
---

Lance Allen
He is one of the most prolific artists in the world and his music is incredible.
He is a "guitar teacher" who managed to get his music out to the world through Spotify and other music streaming services.
He now has over 500,000 "Monthly Listeners" on Spotify, and you can find his music everywhere.
He is also a voting member for the Grammy's.
You can find Lance Allen everywhere on Spotify and he has several phenomenal Playlists one of which is:
"Acoustic Guitar Cafe":


---

Vin Downes
Another "music teacher" whose album "When The Sea Lets Go" has some of the most beautiful music I have ever heard.
When he's not teaching guitar, he's playing at Carnegie Hall in New York City and other venues with the incomparable William Ackerman.
Vin Downes also has several phenomenal Spotify Playlists, among them,
"Fingers and Strings – Acoustic Guitarists":
---

Ken Bonfield
A wonderful friend of mine who is one of the best guitarists on the planet. He has over 400,000 "monthly listeners" on Spotify.
His "Wiseman's View" has over 5,000,000 streams and his fingerstyle version of "Edelweiss" is one of my all-time favorite pieces.
Ken Bonfield also has a stellar Spotify Playlist "Artistry of The Guitar":
---
Larry Pattis
Another longtime friend of mine who rose from opening a small guitar store in Salt Lake City, Utah to becoming one of the best guitarists around. 
Larry Pattis has 3 albums and a Spotify Playlist that is a compendium of the world's greatest fingerstyle guitarists. Check out his "Guitar Odyssey" on Spotify
---

These are just the 4 phenomenal artists I have featured at the top of my Spotify Playlist "Acoustic Guitar Magic" for the rest of the week.
I"ll feature more of the rest of the artists on that playlist in future weeks, but for now go listen to "Acoustic Guitar Magic" or one of the other Playlists or Artists above.


And as always, remember to "Follow" your favorite artists and playlists on Spotify!


---
Randal L Meek 
Randal L Meek is a solo fingerstyle guitar artist and singer/songwriter.
Randal's songs, and his instrumentals, are gentle and authentic with a warm and sincere delivery that is both relaxing and emotional and the perfect accompaniment for relaxing to your own "Life On The Deck"!

 http://www.randallmeekmusic.com/
---
/

---